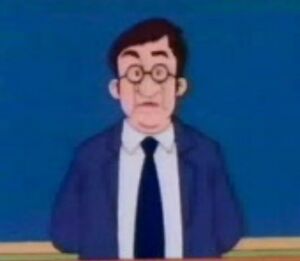 Mr. Malisse is Sandy Brown's teacher
When Mr. Malisse informs Sandy Brown and Mark that they've been selected to be in the school's art contest Sandy is accused of cheating.
Phyiscal Description

Edit
He is usually depicted with black hair, glasses, and wearing a blue suit with a black tie.
Relationships

Edit
Ad blocker interference detected!
Wikia is a free-to-use site that makes money from advertising. We have a modified experience for viewers using ad blockers

Wikia is not accessible if you've made further modifications. Remove the custom ad blocker rule(s) and the page will load as expected.